Veterans Day: Clean Juice®, the first and only USDA-certified organic juice and food bar franchise, has announced the opening of its new store in Round Rock, Texas, marking its second store in the Austin market.
Table of Contents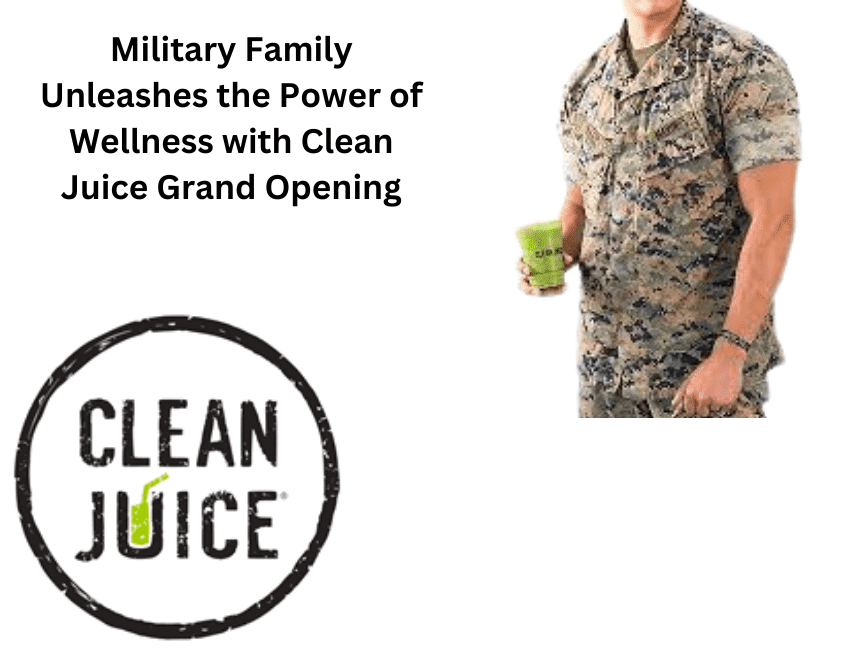 Franchise Owners' Dedication
The franchise owners, Nicole and Deil Phillips, a retired U.S. Army Sergeant, will celebrate Veterans Day on Saturday, November 11. They plan to introduce the brand's popular organic, handcrafted smoothies, juices, and food during a week-long grand opening celebration at Cross Creek Shopping Center located at 2800 South I-35 Frontage Road.
Veterans Day: The Special Significance
For the Phillips family, this opening is more than just a business venture especially since it's on Veterans Day. It's their belief that, if you work hard with dedication and perservance then their is no goal that you can not achieve.
Both coming from modest backgrounds, Nicole, a first-generation college graduate, and Deil, with a successful career in the military, understand the importance of believing in success against all odds.
Journey to Franchising
Their journey into franchising was driven by a passion for more than just franchising but aspiring to become business owners with careful and thorough decision-making. The allure of the franchise model and the existing system's support made Clean Juice® an attractive option.
Discovery and Community Connection
During the pandemic, their daughter developed a love for smoothies, leading the family on a quest to find healthier, locally-sourced options. This search led Nicole to stumble upon Clean Juice's story and their USDA-certified menu.
Community Integration and Commitment
While Nicole remains focused on her career, Deil is committed to ensuring the daily operations at their Clean Juice store. Together, they aim to deliver the essence of Clean Juice's brand to all members of the community.
Community Engagement and Health Focus
They're eager to connect with the community and have already taken strides to engage with local gyms, health-related facilities, and other health-centric options to promote and facilitate access to Clean Juice's healthier eating choices.
Statement from Clean Juice's CEO
Landon Eckles, CEO of Clean Juice, emphasized their passion for providing genuine access to healthy, quick, and flavorful food for the residents of Round Rock. He expressed admiration for the Phillips' commitment to serving their community and bolstering Clean Juice's success.
About Clean Juice®
Landon and Kat Eckles initiated Clean Juice® in 2016 as the first USDA-certified organic juice and food bar franchise, focusing on sharing the significance of plant-based nutrition. They believe in offering fresh, bottled juices, smoothies, bowls, sandwiches, salads, and more for a holistic, healthy eating experience. With over 100 operational stores and 40+ in development, Clean Juice® continues to expand its reach.
For more information about Clean Juice® and franchising opportunities, please visit, Juice.
If you are interested in more similar content feel free to visit: Trendy News, Blog, News.