Reflecting on Google Doodle 'G25gle': A Journey to Remember
Google Doodle 'G25gle': After 25 years of constant transformation and development. Google has become one of the most prominent activities in our daily routines. Especially, when it comes to surfing through the internet and the way understand/ perceive information.
Table of Contents
The Google Doodle 'G25gle': A Vibrant Tribute
In honor of this remarkable journey through the fourth quarter of a century characterized by innovation, Google has unveiled a special 'G25gle' doodle – a whimsical acknowledgment for its beloved users.
Transformation Animated: 'G25gle' Doodle Explained
The Google Doodle is this animated, lively GIF that takes the familiar "Google" and playfully transforms it into "G25gle." Watch closely, and you'll see how the "o" magically turns into a "25," showcasing this cool change right before your eyes.
Google states on its website, "A lot has changed since 1998 – including our logo as seen in today's Doodle – but the mission remains the same: that is to world's information and make it easily accessible and useful to the world," This was mentioned while expressing gratitude to all that are evolved with them.
The message adds on, the appreciation that google and team has felt for 25 years and they look forward to what the future holds throughout this journey as all of us continue to grow alongside each other.
Inception and Growth: A Journey Since Stanford Days
Larry Page and Sergey Brin initiated Google while they were Ph.D. students at Stanford University. The company was officially listed on September 4, 1998. However, after more than a decade, the company has chosen to celebrate its anniversary on September 27, creating an extra special day for Google enthusiasts worldwide.
Reflecting on 'G25gle' Doodle: A Journey to Remember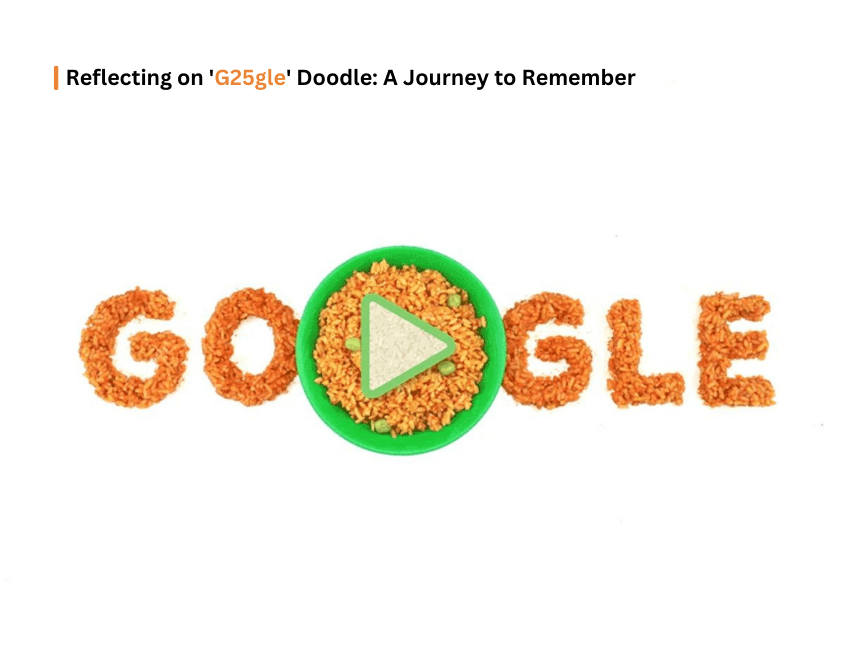 The 'G25gle' doodle defines the 25 years long history of the company. The doodle is designed to manifest the beginning of the company and the things that it has achieved over the span of 25 years.
Google has consistently pushed the limits of innovation, whether it is with Gmail, Google Maps, the Android operating system, or Google Arts & Culture. All in all, they have continued their efforts in offering different ranges of products and services.
'G25gle' doodle is not just a playful animation. It stands as a token of gratitude to millions of users, employees, and partners who have been part of this incredible journey of transformation.
Read more Similar News: Click on Blog